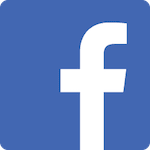 Patient, kind, and determined to teach my little one!!!

My son has ADHD and he was so hyperactive that we were getting notes from the school about him continually disrupting the class. Oddly enough, he can sure focus on electronic games. I enrolled in him a couple of martial arts classes to help him release some energy. Now, he's able to "unplug" himself from distractions completely on his own, and takes pride in being a martial artist! A great program to enroll children in.

When our daughter's school informed us that she was the victim of bullying we were devastated. She is small in stature and suffers from anxiety and depression, so we were extremely worried. Her martial arts teacher consistently used positive verbal reinforcement during her training and built her self-confidence to a level we didn't think was attainable. Her mental health is improved and she is no longer a victim...